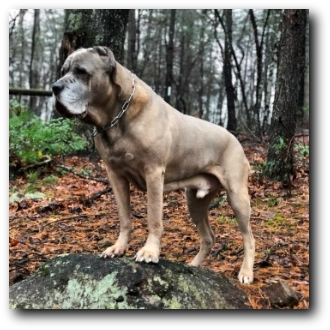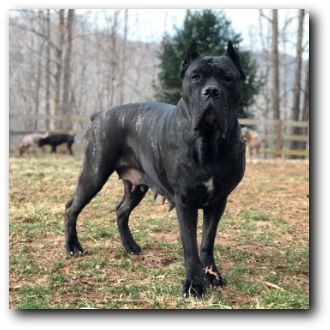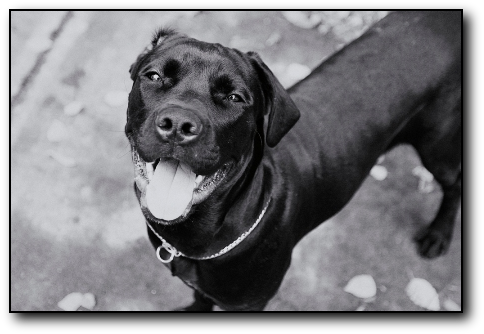 Masha was labeled as "Unadoptable" when she was sent to the shelter to be euthanized for protecting her family. With help from a lisenced rescue, I was able to have her moved to the veterinary clinic where I work so she could be treated for the upper respiratoy infection she contracted from being in the shelter environment. She then moved to stay with a behavior consultant to have her temperament evaluated. She proved she was more than happy to be adopted into a loving family that understood the Corso temperament.

Zeus changed homes 3 times before he was a year old. This, along with his energetic spirit, has made things more difficult for Zeus. I was called because his last owner could no longer keep him in her fenced in yard. Zeus proved that he gets bored easy and would jump the fence and check out the neighborhood. This was not safe for Zeus so I moved him to the behavior consultant to have his temperament evaluate. She found out that Zeus loves other dogs and people and has a very high play drive. He goes crazy for a ball or a stick! He doesn't like to be left alone and will become destructive if not properly exercised. Zeus needed out of the kennel environment and moved to a foster home in Austin, Texas where he waits for the perfect family. He needs a active family that understands his needs and has a large, secure fence. Please contact me by filling out the form on the Contact link if you think you are a good fit for Zeus,

This is little Raven. She was only 6 months old when her previous owner came to me for help. He could no longer keep her due to extenuating circumstances. She was very well socialized as a puppy and plays nicely with other dogs. She is even good with cats. She was adopted quickly due to her irresistible charm.



Warg is certainly a special dog. We at Difesa Cane Corso decided to foster Warg while he recovered from his previously very difficult life. When I picked him up, he had a severe case of Demodectic mange, something stuck in his stomach and pneumonia. He required 3 days of around the clock veterinary care on IV therapy in order for him to recover. He is a strong dog and recovered from his pneumonia and intestinal foreign body and now is still fighting his Demodex. Warg is nervous around new people because of his lack of care and socializing as a puppy. He gets along great with other dogs and cats and bonds very strongly to his family once he feels comfortable. If you think you may be a good fit for Warg, please fill out the form on the Contact link.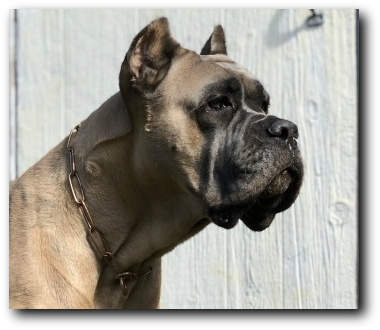 November 12
December 18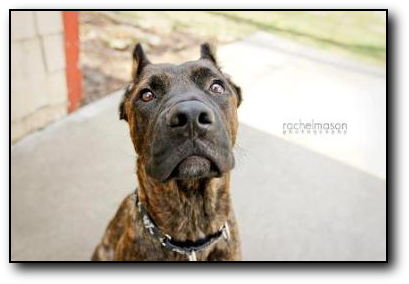 February 23