We at Difesa Cane Corso only have intentions of breeding the best specimens of the Cane Corso. We are not a kennel that breeds just for conformation, just for temperament, just for health, or just for working aptitude. In order for a Corso to be used for our breeding purposes, he or she must show strong qualities in each category. The Corso my have the correct Corso temperament - dominant and pushy but loving of family. He or she must not be fearful of the unknown but curious and courageous. He or she must show a protective nature, drive, athleticism, and fortitude. He or she must have a strong build with powerful muscle and be worthy of a Champion title. He or she must pass all health screenings required by Difesa Cane Corso including but not limited to: hip registry, elbow registry, and heart registry. We have very strict regulations on what is and is not acceptable and only the best will do.
Breeding for a Renaissance Dog
Puppy's Pedigree
A pedigree is more than a sheet of paper with names of family. It is a proclamation to what that puppy can become. Great puppies come from great dogs, from proven lines, and from careful breeding. We at Difesa Cane Corso did months of research and homework looking for the new prospects of Difesa Cane Corso. We hope they will fill the large shoes made by their parents and their parents. They come from lines of Champion Corsi from all across Europe and America. A pedigree is not a guarantee of a great puppy, so we will work to prove the health, temperament, conformation, and working aptitude of all our Corsi. Please check back for regular updates on Difesa Cane Corso's prospects.



Not every puppy who enters our home will meet our requirements to be used for breeding. We have held back two puppies from our breeding of
Ch. BluSteel's Little Monster, Ickis TT, CGC, BH, Cal1 x Ch. So You Shall Deal With Me Guardiana CGC

and are co-owning an additional three. We could not have been more pleased with how the puppies from this breeding have turned out, and look forward to watching these puppies prove themselves.
We are very excited to be co-owning our puppy from our breeding of
Ch. BluSteel's Little Monster, Ickis TT, CGC, BH, Cal1 x U-Ch. L'Arte Di Grande In Azione BH, AD, DS, CGC, RATI, RATS, TT

This little formentino fire-cracker is showing lots of promise in structure, type, and temperament and is excelling in her work in IPO.
We are very pleased with the development of the puppies from our breeding of
GrCh. Armstrong Della Porta Dipinta CGC, TT x Ch. So You Shall Deal With Me Guardiana CGC, TT
We are proud to be co-owning three of these puppies and are thrilled to already be watching them in the show ring and one the working field.
Our future is dependent on the decisions we make today. Because of that, we will not compromise when it comes to the quality of dogs we use in our program, we will only settle for the best. We also feel strongly about being open with what we have produced. The only way the Cane Corso is going to successfully move forward is if breeders from all around the globe learn to work with eachother and learn from eachother. For details on any of our litters, please check out our
Previous Litters
page, and select the appropriate announcement.
our Future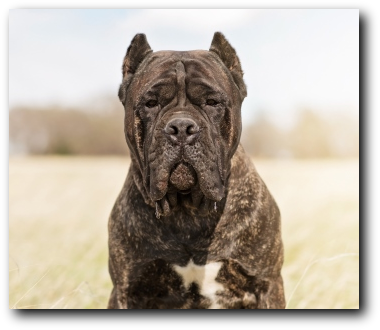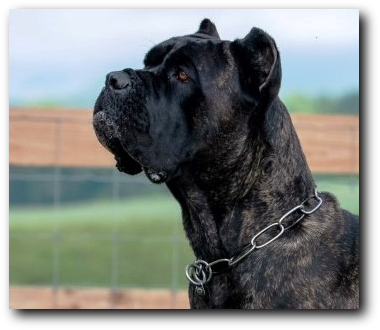 "Viseria"

"Caoihme"

"Jabberwocky"

"Dim"

The Prospects


"Lenore"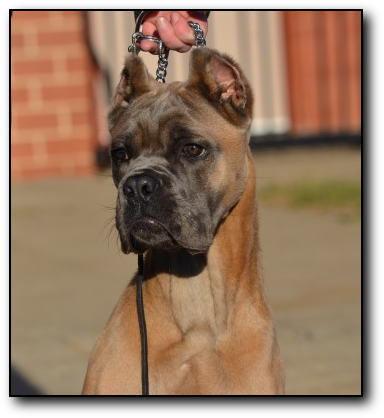 "Deja Vu"
Difesa Strong Feeling We've Done This Before
Difesa Nevermore
Difesa Don't Make Deals With Dragons CGC, TKN
Difesa Made A Deal With The Devil BH, CGC, TKN
Difesa Deals with the Manxome Foe
Difesa Deal With The Jealousy CGC

Difesa Comin Out Strong
"Future"

Difesa Stay Strong In The Dark Of Dunwall
"Corvo"