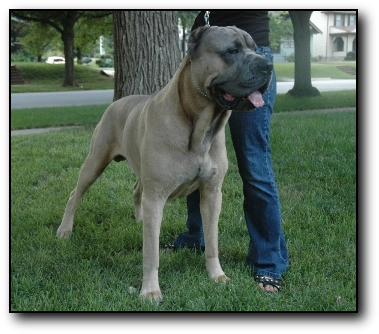 Registries: AKC and UKC
Pedigree
Born: March 1, 2009
Color: Formentino
Weight: 110 pounds
Dam: Rothorm JY Dream Crystal Ruby
Sire: BluSteel's Not an Illusion
Kennel: BluSteel Cane Corso
Bite: Tight Scissors
PennHip Certified, clear of DJD
OFA Hips Good
OFA Heart Normal
OFA Elbows Normal
Canine Good Citizen
Temperament Tested
Training in IPO/Schutzhund
AKC Champion
Ickis' Photo Gallery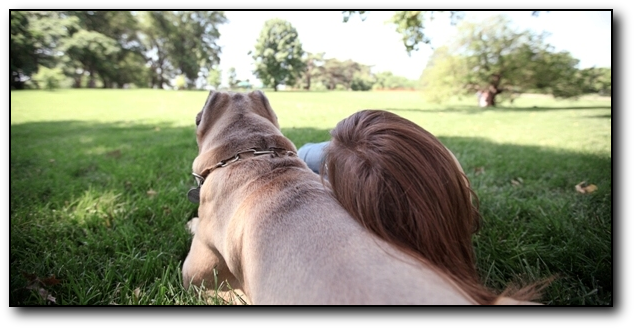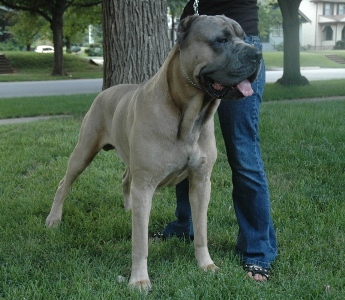 Special thanks to Pete Edmonson with BluSteel Cane Corso. She has been a huge support for me while raising, training, and showing Ickis. I couldn't have done it without her. Her experience, knowledge and devotion to the breed is unparalleled and demonstrated in her quality breeding dogs and success. Thank you Pete.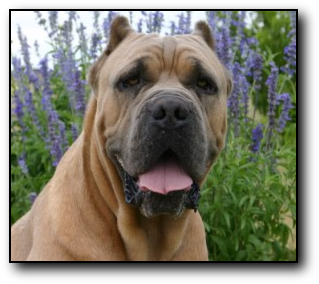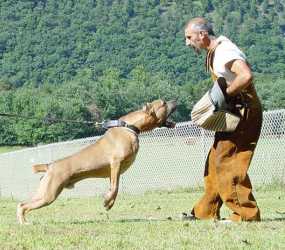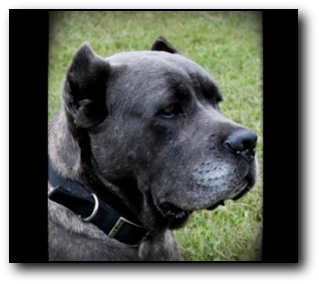 Sire: BluSteel's Not An Illusion
PennHip: Clear of DJD
Dam: Rothorm JY Dream Crystal Ruby
PennHip: Clear of DJD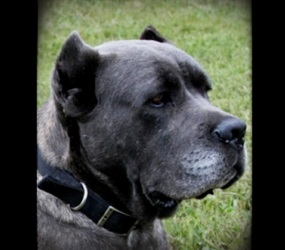 BluSteel's Little Monster, Ickis is a fantastic representative of the Cane Corso. He has a dominant and pushy personality that fits his physique. He is very playful and boisterous and will never pass up the opportunity to play with his ball. His strong toy motivation makes him a joy to train. Ickis can be an absolute clown and, at times, serious and defensive. His defense is NOT a result of undersocialization and timidness but of true Corso temperament. He is very protective of the house and yard and even more so of me. I feel very safe in my home when no other people are with me as even his deep window rumbling bark is enough to deter most people from the windows or doors. He is very attentive to all his surroundings. All these qualities are allowing him to succeed in the IPO sport even as an 'older' dog. Ickis is very welcoming of new people outside of the domain of our home and does very well in large crowds. He passed his temperament test with the American Temperament Test Society with flying colors and the proctor described him as 'taking life like a bowl full of cherries.' Ickis is friendly with other dogs and loves children even though he doesn't live with them.
Ickis' Temperament
click bolded type for more information

Although he still remains in our home as part of our family, Ickis has been retired. He will continue to be involved in raising puppies, helping us around the property, and serving as our protector.