Registries: AKC, Croatian Kennel Club
Pedigree

Born: February 18, 2013
Color: Black Brindle
Weight: 110 pounds
Dam: Ch. Magia Nera di Fosso Corno
Sire: Mult Ch. Mauro con Amore Volturi
Kennel: Guardiana Cane Corso Kennel
Bite: Reverse Scissors
OFA Hips Good
OFA Heart Normal
OFA Elbows Normal
OFA Eyes Normal
Canine Good Citizen
Temperament Tested
Training in IPO/Schutzhund
AKC Champion


Special thanks to Zoran and Svjetlana Doktor with Guardiana Cane Corso. They made the entire process of purchasing an import as easy as possible. They were and still are extremely involved with their dogs and I am proud to have a Guardiana puppy. Thank you Zoran and Svjetlana!
Dam: Ch Magia Nera di Fossa Corno HD-A

Sire: Ch Mauro Con Amore Volturi HD-A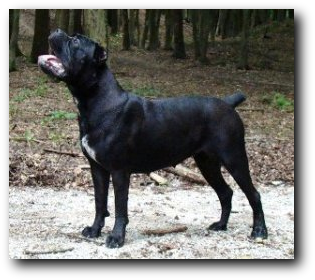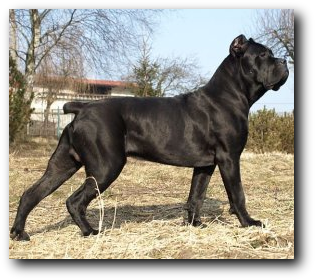 Maleficent's Temperament
At a young age Maleficent showed strong character. She is very independent and loves getting into things. When she finds something new and exciting that is a little intimidating, she overcomes and persists. She enjoys playing tug of war with just about anything and does not give up. She quickly learned her position in our home with instant respect for our other dogs. She gets a long well with dogs outside of her pack but can be pushy with them. Maleficent showed strong character at her first dog show greeting the judge with a wagging tail and standing unconcerned for exam. The loud sounds of the harware store, yard work, dog show, and pet store do not concern her. She is very endearing and affectionate. Maleficent continues to show improvement regularly with her work on the training field. She has proven herself in many ways to be an excellent fit for our program.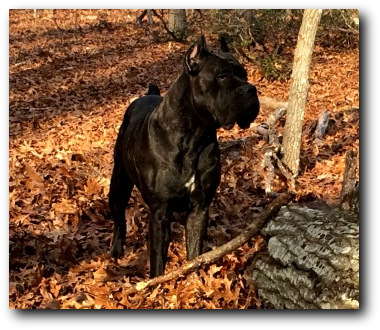 click bolded type for more information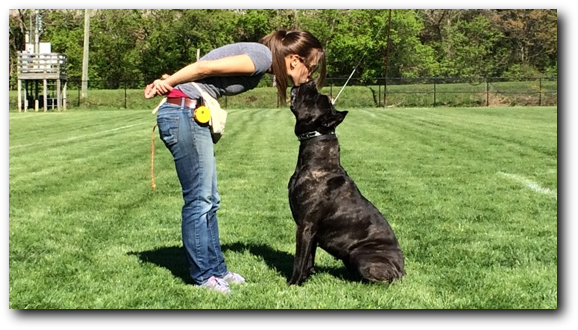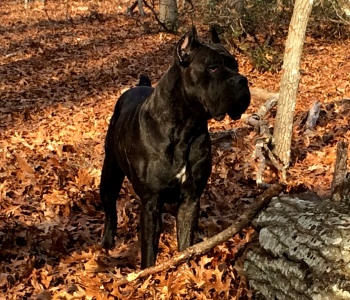 CH So You Shall Deal with Me Guardiana CGC, TT
"Maleficent"