Click bolded type for more information

Pregnancy Confirmed!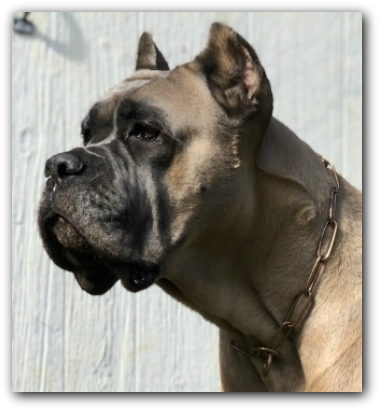 Cane Corso Puppies Expected June 2022!
We are excited to announce one of our 2022 breedings at Difesa Cane Corso between Junior and Caoihme!
Caoihme is confirmed pregnant and expecting early June!
We anticipate social, confident, stable, and out going puppies. Junior and Caoihme have both proven themselves in reproduction producing Cane Corso who excel in the show ring and Cane Corso who excel on the working field.

If you have questions about this breeding, please go to the contact link. We will contact you within a few days. Thank you for visiting our site. We have posted many pictures and lots of information about the two dogs in this breeding throughout the website. You can click their names above to go to their individual pages.

Special thanks to Sharon Sintra of Ivy League Cane Corso for allowing us to use this amazing example of the Cane Corso in our program. We look forward to seeing what he brings!